Getting started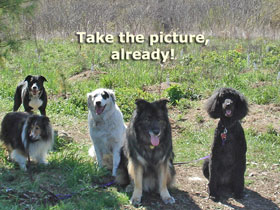 Geography
First, are you in the area we serve? We cover Cabbagetown, Rosedale, Riverdale West, and Leaside.
Sorry, times doesn't permit us to venture much beyond these boundaries. Dogs are picked up from and dropped back to their homes – not from or to the store.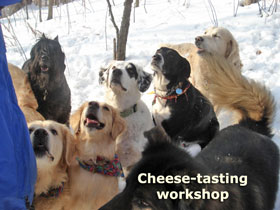 Assessment
Every candidate Fit Dog requires:
an in-home meeting with you and probably Tamara (about 30–45 minutes, or longer if Tamara's in a chatty mood) – usually booked on weekdays, late afternoon to evenings, and sometimes on weekends
a subsequent outing with your dog, you, Tamara and some other pooches out the trails.
There is no charge for the assessment.
For more information, please call us at 416-929-9287.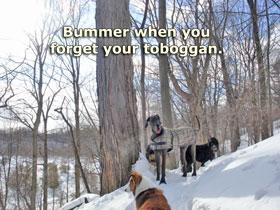 Billing and Payment
Clients can pay per outing, weekly, or monthly.
Monthly invoices, which include all products and services delivered that month, are provided.